Latest Tracks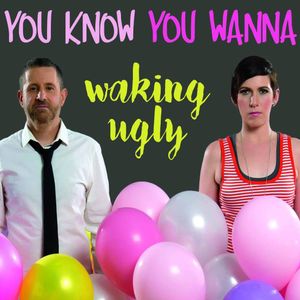 "We are proud to premiere Waking Ugly's new single, 'Three Simple Words'. I instantly connected to this catchy tune around the 10 second mark... Seriously take the time to listen to this song with the contagious beat."
About
Waking Ugly offer up a retro mesh of pop, rock and smatterings of other popular 80s and 90s genres.
This husband and wife duo were partners long before they were married, having spent several years performing and creating music together.
Co-writers Lydia Gardner (vocals) and Darren Pace (guitar) have won multiple international awards and played at live music venues all over the East Coast of Australia, from their home town in Melbourne, to Cairns, where they now reside.
The recently released album 'You Know You Wanna', features the hit titular track along with other radio favourites including 'Must Be Love' and 'Zombies'. 
"Unashamedly commercial in sound and about as catchy as P!nk, Katy Perry and Gwen Stefani combined."
"Lydia Gardner has a sugar coated crooning snarl, guitarist Darren Pace a keen ear for a hook, and between them they make... the sort of thing rock fans would be proud to see rule the charts."